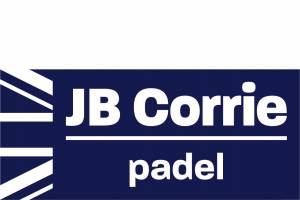 Your Padel Tennis Courts
Bespoke Finishing Touches
Bespoke Finishing Touches
Adapt our courts to your requirements
Attention to detail
To complete the tailored approach, a club or sponsor logo or a design of your choice can be printed on to the panels. This is an improvement to having the conventional vinyl stickers that wear after time.
As optional extras, we can supply gates to suit with a standard slide latch or coded locks. These can be manufactured as swing, sliding or club spark.
Maximise your investment
In order to maximise on your investment in a JB Corrie Padel Tennis Court, LED lighting can be added to enable later hours and all year-round use.
Optional design features
Club logo's or designs printed on the glass
Name on the net band
Access gates to suit slide latch or coded locks swing, sliding or club spark
LED flood lighting, permanent or retractable
What you think
Case studies and Testimonials
The number of people enjoying playing Padel Tennis at Chichester Racquets and Fitness Club has exceeded all expectations according to Chairman James Ward who, along with the Board, introduced the game to the club last year. Click here to find out why it has become so popular.