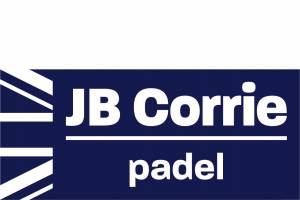 Your Padel Tennis Courts
Buying Corrie Buys 'Built to Last'
Bespoke Finishing Touches
Manufactured Differently - Not All Padel Courts Are Built Equal
Value Through Longevity
We do not aim to provide the cheapest padel tennis courts but we do aim to provide the greatest value. Corrie Padel courts are of the highest quality, are built to last and withstand the varied and unpredictable conditions in the UK, standing strong over the test of time.
Your Installation Doubles Partner
We will work with you at every stage of the process, from scoping and planning, through to installation and commissioning, to ensure that your new padel tennis court(s) meet your expectations.
Use Our Experience
We understand club constitutions, committee structures, decision making processes and the need for managing a club's financial risks. We know padel could be a great addition to tennis clubs, helping retain and attract new and junior members. In particular, this can help to engage with the wider community surrounding the club or venue.
Guaranteed To Last
Our padel tennis courts come with a 10 year warranty against corrosion.
JB Corrie also offers a 10 year warranty on the steelwork of our Corrie Padel court systems. We are members of the Sports and Play Constructions Association (SAPCA), another indication of our commitment to the highest quality standards.
Adding Your Signature Touch
To complete the tailored approach, a club or sponsor logo or a design of your choice can be printed on to the panels. This is an improvement to having the conventional vinyl stickers that wear after time.
As optional extras, we can supply gates to suit with a standard slide latch or coded locks. These can be manufactured as swing, sliding or club spark.
Not all Padel Courts Are Built Equal
Every aspect of these padel tennis courts are designed to cope with the rigours of outdoor use in the UK, so they will withstand high winds, driving rain and being in coastal locations – robust for all conditions throughout the UK.
Corrie Padel steelwork is hot dip galvanised to BSEN ISO 1461:2009 and powder coated in a range of over 300 standard RAL colours to BSEN 13438.
We also supply 12mm toughened part recycled glass to BSEN 12150 with an option for heat soaking, as well as printing options for club logos.
Hot dip galvanising is important because it provides a long-life, low-maintenance corrosion protection which safeguards steel from atmospheric attack, especially in coastal counties such as West Sussex.
The final powder coating finish further protects the steel with a low maintenance, long lasting, colourful covering and adds an attractive final finish.
Buy British, Buy Local, Buy Quality
JB Corrie has been proudly established for over 100 years and is one of the UK's leading manufacturers and installers of fencing and steel fabrications.
Our head office is located at Petersfield, South East England and we are supported by our Scottish office in Blairgowrie, giving us an ideal base to service the entire UK.
Buying British avoids supply chain issues and provides an environmentally friendly solution.
Maximise your investment
In order to maximise on your investment in a JB Corrie Padel tennis court, LED lighting can be added to enable later hours and all year-round use.
Optional design features
Club logo's or designs printed on the glass
Name on the net band
Access gates to suit slide latch or coded locks swing, sliding or club spark
LED flood lighting, permanent or retractable
What you think
Case studies and Testimonials
The number of people enjoying playing padel tennis at Chichester Racquets and Fitness Club has exceeded all expectations according to Chairman James Ward who, along with the Board, introduced the game to the club last year. Click here to find out why it has become so popular.