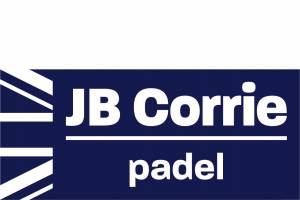 JB Corrie has been proudly established for over 100 years and is one of the UK's leading manufacturers and installers of fencing and steel fabrications.
Our head office is located at Petersfield, South East England and we are supported by our Scottish office in Blairgowrie, giving us an ideal base to service the entire UK.
Here are five reasons to Buy British with JB Corrie:
Avoid Supply Chain Issues
JB Corrie source locally wherever possible, minimising the risk and potential impact of supply chain issues.
Our large manufacturing and storage facilities enable us to pre-purchase and stock large quantities of materials, also reducing our vulnerability to supply chain issues. Brexit, COVID-19 and the 2021 Suez Canal obstruction are three recent examples of challenges when importing goods.
Whilst many of our competitors, especially from the EU and rest of the world, passed on huge delays to their padel court customers, JB Corrie were able to meet our supply commitments and deliver on time.
Craftsmanship Passed On
For over 100 hundred years, the finest steel craftsmanship skills have been passed onto the next generation. JB Corrie invests time, effort and resources to ensure our workforce progress to the top of their skilled trade.
As a leading employer in our sector many of the JB Corrie team have been with us for over 25 years and many newer team members are catching up! Our investment into our employees, apprenticeships and ongoing certification ensures this tradition will always continue. Buying JB Corrie supports the next generation of skilled craftsmen.
An Environmentally Friendly Solution
Buying British significantly reduces your carbon footprint. JB Corrie source locally and British wherever possible and employ locally. Unlike imported alternatives, our proudly Made in Britain padel courts are far more environmentally friendly and have significantly lower carbon footprint. Our 10 year steelwork guarantee and highest quality craftsmanship mean our courts last longer, also reducing carbon footprint compared to cheaper alternatives, as well as providing far higher value long term.
Anti-Slavery And Human Rights
JB Corrie provides high levels of quality and we meet all the necessary fencing industry standards, such as ISO 9001:2015 and UVDB Verification. This strong adherence to industry standards is an important consideration for LTA specified projects. You can rest assured that we adhere throughout, our people are our organisation.
Here For You Every Step Of The Way
We will work with you at every stage of the process, from scoping and planning, through to installation and commissioning, to ensure that your new padel tennis courts meet your expectations. Use our knowledge and experience for commercial or private installations.