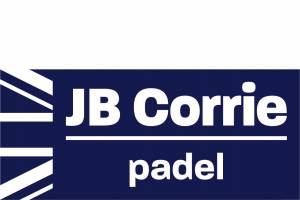 News
Padel Court Construction Comes to the UK
It's the sport that's beginning to take the UK by storm. Padel tennis is the dynamic and accessible little cousin of tennis — and it's attracting thousands of new fans every week. 
Played on a smaller court with walls, padel requires more strategic thinking than tennis. A less bouncy ball, a racquet without strings and the use of walls makes hitting powerful shots more difficult. And because the game is played in doubles, players must work together to engineer every point collaboratively. 
The fact that there's more room for error and less reliance on technique in padel is making it a popular alternative to tennis. This is why so many tennis clubs and leisure centres are now installing their own padel courts.
Padel court construction is probably cheaper than you think and because you can fit nearly three padel courts into one full-size tennis court, installing one in your facility makes economic sense. That can be 12 players instead of four in the same space before using the other club facilities and spending money at your bar!
Once you have a padel court surface in place, you can start planning your cage — a combination of mesh walls, toughened glass panels and posts. The in-play surface area of a padel playing surface is 10m wide by 20 long. And while there are several flooring materials used in the UK, polymeric rubber, macadam and artificial turf are among the most popular.
Padel court installation is relatively fast and cost-effective, and it's a great way of adding another string to a sporting facility's bow. But if you're not convinced, we've put together this brief guide to padel court construction in the UK.
Equipment Used for Padel Court Construction
A padel court is enclosed in a cage that features toughened glass — creating an amphitheatre of padel action. But the fun can't begin without a lot of hard work and preparation. And that starts on site. 
While the site is prepared, the padel cage is constructed off-site in advance of installation. This is a process carried out by engineers and experts — ensuring reliability, performance and hours of fun.
The large section posts used to build the frame of a padel court are cut to length from stock with a band saw. For the uninitiated, that's a big power saw with a long, sharp blade! And the frames that attach to the posts are crafted with a steel disc saw — which is a pretty self-explanatory power tool. 
To ensure the posts — and the frame — sit in exactly the right position, post plates are laser-cut with the help of advanced software. This guarantees precise mounting hole positions for the posts. One millimetre out, and the padel cage just won't sit right. 
The frame's components are put together in a welding bay, and all the materials are drilled with precision before being welded together. Once the component parts are completed, they're sent to be hot-dipped galvanised before they're checked by quality control inspectors. Why do you need to know this? Well, we just wanted you to know how complicated it is, when manufactured correctly!
Customers are able to choose a colour for their padel cage. So all the component parts are sent away to be powder-coated in the chosen colour. Once this is done, the parts are shipped to the customer for assembly on site. 
The Padel Court Installation Process
A padel installation company such as JB Corrie does everything possible to keep the cost of installation down. This is a company that's passionate about the sport and the people who play it, so they're always looking for ways to make the installation process more efficient. 
To avoid the need for an expensive, reinforced ring beam, padel court construction engineers create precision-cut ground sockets for mounting the court's posts. These sockets are set in deep holes of 600mm by 1200mm. The posts are then mounted onto the sockets.
A curb may be required to retain the padel court surface — very much like a tennis court. Once everything is in place, the mesh panels are fitted to the sides of the court.
The final stage of the cage installation process involves fitting the 12mm toughened glass to the ends and sides of the padel court. These glass panels need to be tough, as they're used by the players to set up shots. 
Depending on the nature of the site and the client's preference, padel court construction engineers may be able to fix the cage posts to a reinforced ring beam. However, this would require structural assessments and calculations, which might add to the installation cost. 
Padel Court Customisations
When you place an order for a new padel court, you have the option of adding extras and customised features. This is your chance to add a club logo or the branding decals of a sponsor. These decals are usually added to the glass panels of the padel court in the form of scratch-proof vinyl stickers. 
To ensure the logo and branding on your padel cage stands the test of time, we digitally print them with ceramic inks. Although this is a more complicated and time-consuming process, it stops the branding from fading and peeling off over time. 
Other optional extras include:
Entry gates with a choice of standard slide latch or a coded lock
LED lighting to ensure your padel court can be used at night — permanent or retractable
Club name or sponsor details on the padel net
Padel court installation can be adapted to the nature of the site and the client's preferences. That's why JB Corrie installation engineers offer a thorough consultation and design briefing before every project. 
If you'd like to join the padel bandwagon and give your club members a taste of the UK's latest sporting craze, get in touch with the experts at JB Corrie today. We'll talk you through your options and arrange a free, no-obligation site visit to assess the scale and cost of the project.