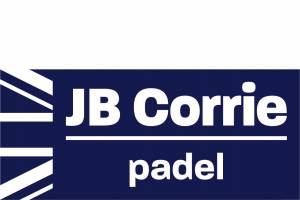 News
Managing Director of JB Corrie retires
Norton Welch, the Managing Director of Petersfield's JB Corrie, one of the UK's leading fencing design, manufacturing and installation companies for over 100 years, is to retire after more than 30 years with the company.
Norton Welch, who lives in Hampshire, joined the family-owned company in 1987 as a contracts manager and was made a director of JB Corrie in 2000 before becoming MD in 2015.
During his time with the company, Welch has built upon its strong position in the commercial, security, sports and domestic fencing sector. The company is well-known for its high-level work with the Ministry of Defence and a wide range of other British institutions, including The Royal Parks.
JB Corrie has also worked with the Lawn Tennis Association for many years and the firm was the UK's first manufacturer of Padel tennis courts, a sport which is enjoying an explosion of interest in this country. 
As well as growing the company to more than 100 employees, Welch has overseen the increasingly large contracts taken on by the firm, significant investment in cutting-edge technology and developed the trade sales side of the business. 
Welch will be replaced as MD by the firm's Scottish Director, Gregor Macintyre.
Norton says, "I would like to think that I have helped to build JB Corrie into the UK's premier fencing company and leave it in an extremely strong position. I have been lucky to work for so long with a family-owned company which shares my ethos of always doing things right. Becoming MD was the proudest moment of my career and although I will miss all the people here with whom I have shared so many successes, I know Gregor very well and know that I will be leaving the company in safe hands."
With a son in Australia, Norton is looking forward to taking up his love of global travel again. Meanwhile, he will enjoy travelling closer to his Hampshire home as his hobbies include walking, cycling and driving his vintage tractor.
His successor as MD, Gregor Macintyre, has been with JB Corrie for 36 years, taking over the running of the expanding Scottish division in 1989 before joining the board in 2004.
He said, "Norton has overseen a period of significant growth at JB Corrie and I see my job as very much one of consolidation after what has been achieved in the past few years under his tenure. JB Corrie will continue to offer the highest quality products and services and expand where opportunities occur.
"Norton has always been a much-appreciated colleague and everyone at JB Corrie wishes him all the best for the future."