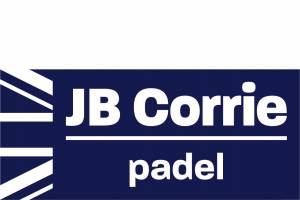 Case Study
Chichester Racquets & Fitness Club Case Study
The number of people enjoying playing Padel Tennis at Chichester Racquets and Fitness Club has exceeded all expectations according to Chairman James Ward who, along with the Board, introduced the game to the club last year. We asked James to explain why it has become so popular.
What inspired the club's decision to install Padel courts?
Eight of us went to play golf in the Algarve and played Padel Tennis for the first time. After playing it twice we were all hooked and decided we had to introduce it at the club. We were delighted to discover that JB Corrie, based in Hampshire, was the first company in the UK to design, manufacture and install Padel courts entirely to LTA and SAPCA guidelines which cater for the great British weather.
What do you believe are the sport's greatest advantages? 
The game is a combination of tennis, squash and racket ball, so if you can hit a ball, you can play Padel. The court is smaller than a tennis court so is easier for clubs to accommodate. The surface and design of the courts by JB Corrie is superb and makes it fun for people of all ages and abilities to play together. Mature people who can't move around so much can have as fantastic a game as a 20-year-old who wants to run around like mad. JB Corrie installed the courts with access ramps so anyone with a wheelchair can play easily and there's ample space for people with disabilities. As a club, we're very keen to encourage people with disabilities to play and would like to encourage more to join us. Padel is also great for people struggling to play sport through injury.
How do you feel the installation of Padel courts has benefitted the club?
Take-up has exceeded all our expectations. We've had lots of new members join the club because of the Padel courts, so the game has brought us enormous benefits. There was a huge amount of interest from the public when the courts were installed as the structure is so impressive. There are only 87 Padel Tennis courts in the UK currently, so it has really put our club on the map and helped to raise our profile with the Lawn Tennis Association.
What has been the feedback from tennis and squash players who play Padel?
A large number of players from both sports have taken up Padel. It's lovely to see people who haven't played squash play off the back wall in Padel, and squash players who've never played tennis have a net in front of them – the comments we've received have been fantastic, so it's a real asset to our club. The courts are nearly always full!
You recently held your inaugural Padel tournament – what was the response from players?
We had a fabulous tournament and enjoyed watching players of an amazing standard, including Spanish players . We received lovely comments from these experienced players about the excellent standard of the JB Corrie courts.
How are people enjoying your Padel tennis leagues?
Geof Stockbridge, Chairman of the Padel Tennis Committee, says: The mixed leagues are great for those who like competition and for people who just want to enjoy playing others of a similar standard. We have five leagues and even though I have been a club member for 25 years, I am always meeting new people!
How do people find out more about the game and how to play it?
We have a video playing in our foyer which gives a really good idea of how enjoyable it is to play and there are lots of great Padel School videos on YouTube. The JB Corrie courts are particularly attractive structures and because they're glass, people can see the game being played and are fascinated by it. We offer free introductory courses (enjoyed by some of the JB Corrie team!). As you play, you start learning techniques to improve your game and intermediate level players can also receive training from Tim Vale, who is a national racket ball champion and superb squash player.
Any more plans in the pipeline for Padel?
The courts are proving to be so popular that we are already considering installation of a further two courts by JB Corrie. Our leagues are fully subscribed and we are looking at having an annual tournament due to popular demand!